Building a live streamings_top 2 things you need to know
Views:9 Author:vicky Publish Time: 2020-05-25 Origin:Tianyu exhibition equipment & materials co.,ltd
Building a live streaming studio: top 2 things you need to know You are here: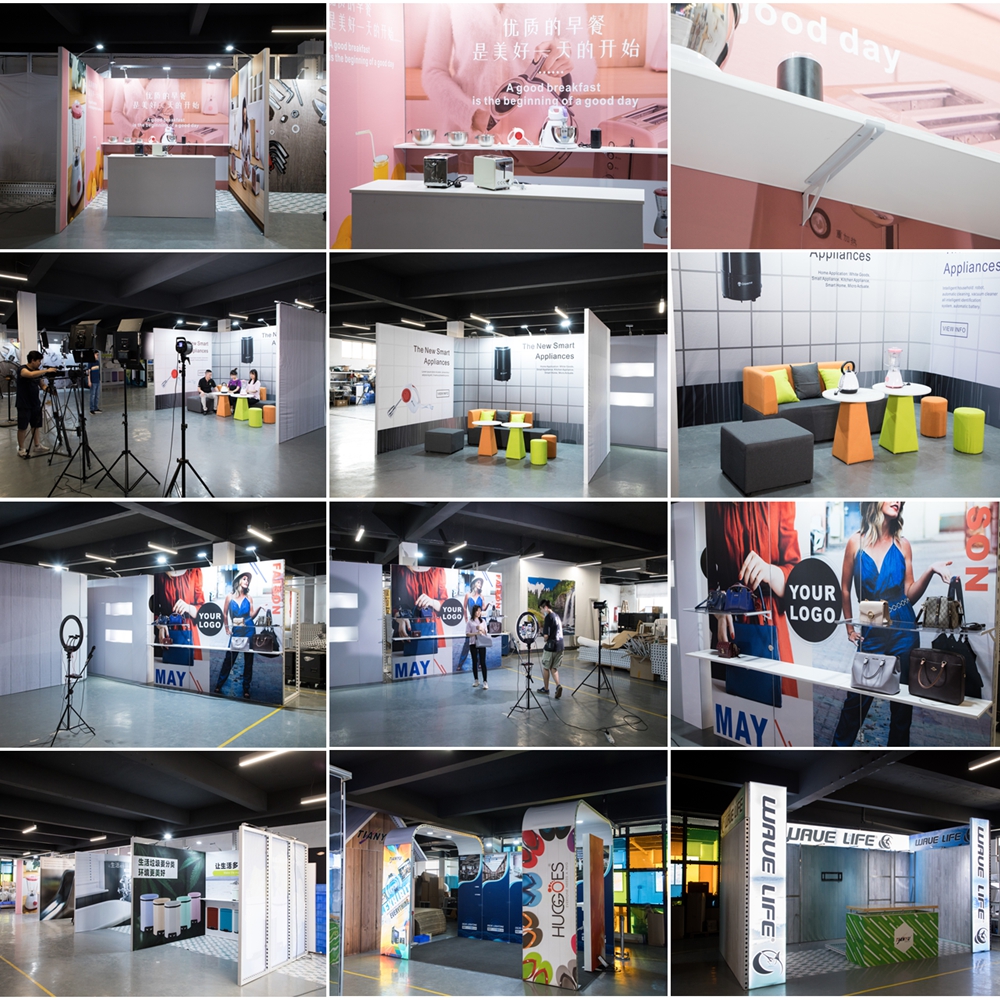 Dreaming of becoming the next Internet sensation? Determined to get started? Here are essentials you need for your live streaming studio.
Space – your live streaming frontier!
Whether you're live streaming to YouTube or Facebook Live, Twitch, Twitter, or even Tianyu M series system – a good space to live stream from is as important as where you live stream to.
The first thing to consider for your live streaming studio is the right space. Hip, chic, or tech savvy – having your own live streaming studio space will help brand your content and communicate what your live stream is all about. Using the same space each time you go live also gives your live stream continuity. And continuity helps you define your place in the crowded Internet ecosphere.
We stream the tianyu products show from a dedicated studio space each week. If a dedicated space doesn't work in your case, you could always choose a multi-use space right in your home. Transform a desk in a spare room in to a news anchor desk, or your living room in to an interview space. Even a kitchen counter can transform in to a live streaming studio set! Whatever space you choose, it will in many ways dictate some of the other gear you'll need to live stream from there.
1.Simplify your live video production
With inputs for multiple video sources and professional audio, a built-in touchscreen, and a host of pro features, a Pearl-2 or Pearl Mini all-in-one video production system makes the perfect nucleus for any live streaming studio.
2. live broadcast accessories
The combination of live room and P2.81 & P2.48 led screen, our m series system can directly build links with our led screen use, now is a multimedia Internet trend, the rapid change of live broadcast background can add to your live broadcast room scene, as well as selling points, can real-time online viewing of some of the product's application scenes, help to increase your live broadcast room a content point, let the audience the characteristics of your product, increase the buyer's understanding of the product.
M series system frame can used textile printing into the silicone strip, stick the printing onto the frame surface by PVC printing and aluminum composite panel.