How to understand DIY custom modular trade show booth exhibition stand display ideas?
Views:33 Author:Site Editor Publish Time: 2020-02-28 Origin:Site
If you want to impress through the booth DIY design and attract the largest number of visitors and turn it into potential customers, then our M-series trade show exhibition stand booth ideas is the most correct choice.
The article contains the following:
■ Engineered to last
■ Endlessly Recyclable
■ The bigger Picture or video
■ How to understand DIY modular booth ideas?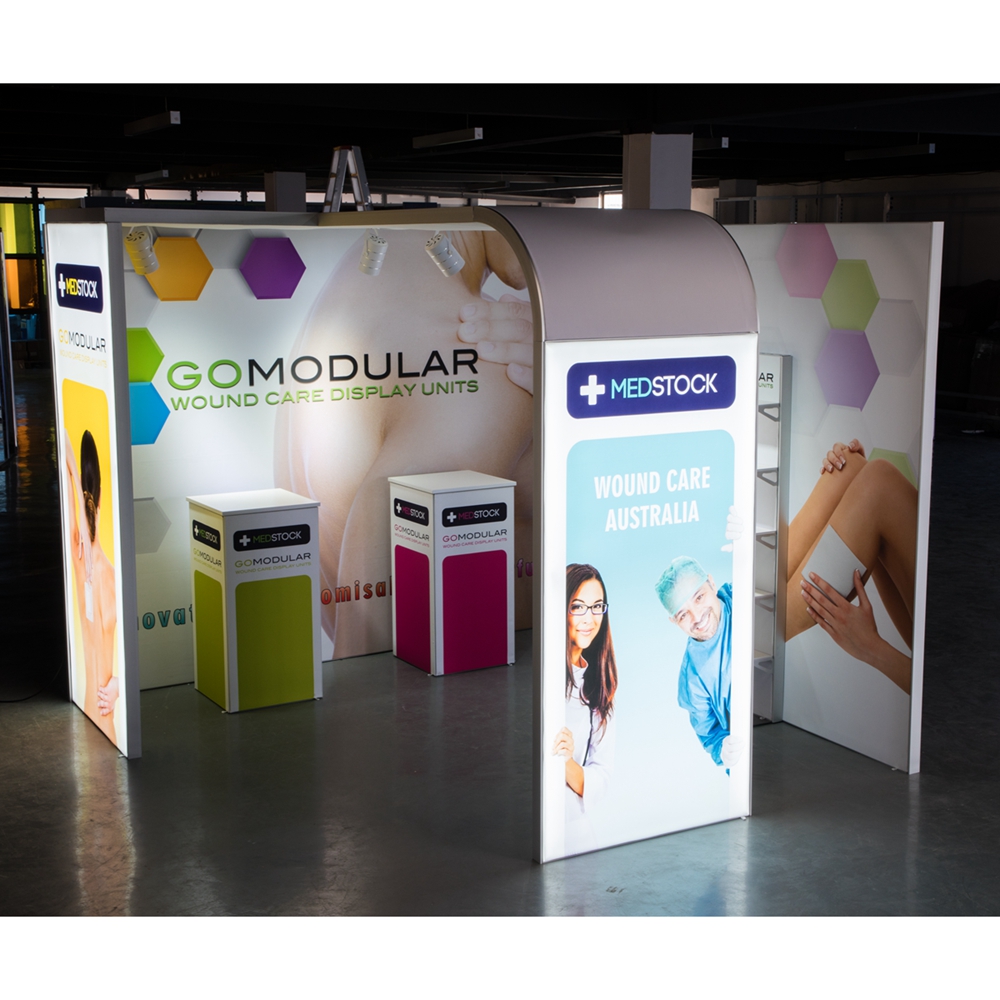 Engineered to last
Our mission is engineering with lots of
imagination, yet we always keep the idea of reusability and ecology in mind. Back in the days, most exhibition stands were made out of wood, good for one single use and easy to throw away after the show. To break this polluting cycle, we're designed a modular stand building
system made from aluminum, that can be endlessly reused. Same goes for all our products, from decorative panels and fabrics to modular LED tiles and all the way to our packaging solutions. We aim to improve.
We opt for a 100% reusable end product and for sustainable materials. Did you know aluminum is the most commonly found metal on our planet? It's strong, yet light. It has a long life cycle and is fully renewable. This results in greener and smarter solutions for everyone. The recycling process only requires about 5% of the energy compared to the production of primary aluminum. We can say that at least 75% of our frames are produced from recycled aluminum. Also in our finishing process, we aim for smart choices. The decorative finish (anodization) does not influence the recycling process. Even more, it ensures a maintenance-friendly material because the natural separation of grease (inherent to aluminum) is stopped. No greasy fingers, so lesser use of soap and water.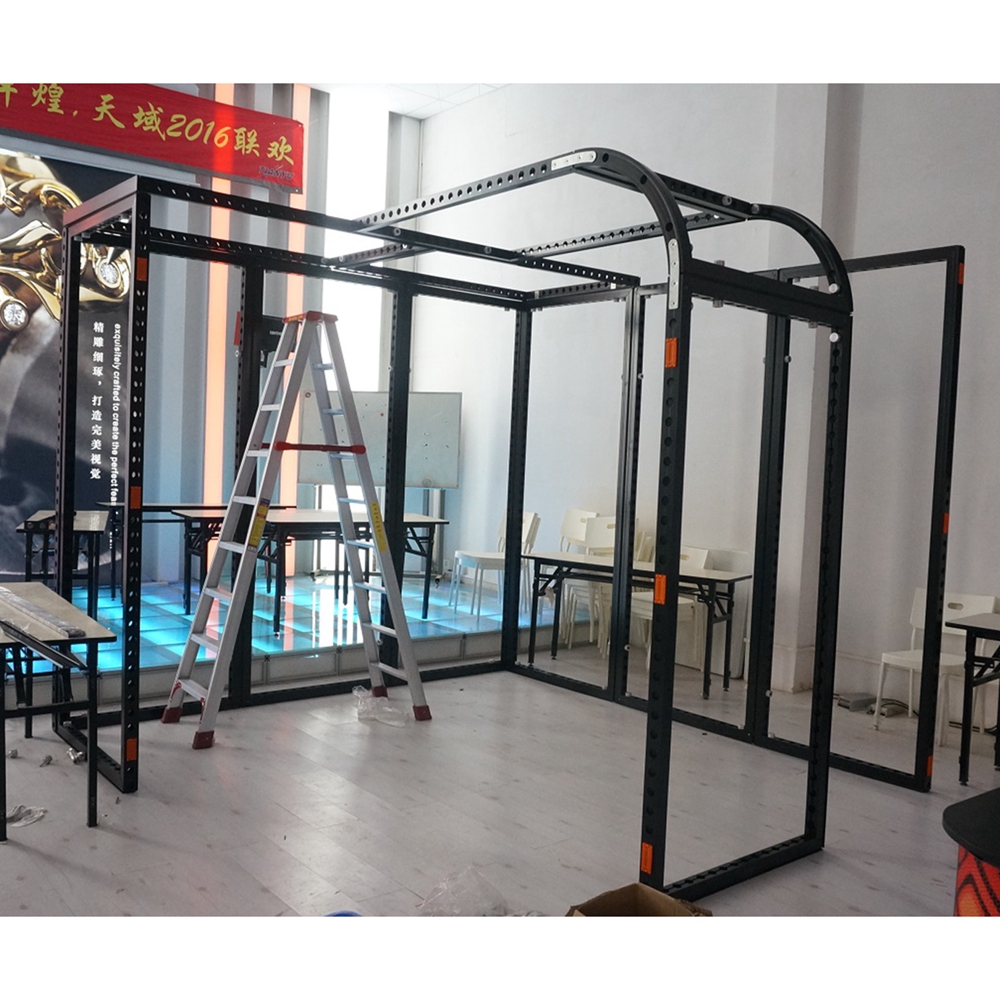 The bigger Picture or video
To us, building stands the innovative way means finding balance between elegance, efficiency, profitability and sustainability. That is why, next to using less material, our sustainable strategy also translates to smart designs. This enables us to use smaller storage spaces, and means fewer trucks are needed to wheel our goods from A to B.
How to understand DIY modular booth ideas?
Tianyu offer free DIY 3D design for buyer, When you want to design a booth about your product, you just need to tell us your product concept and the general shape of the booth you want, and our professional designers will design the booth you want according to your needs. Of course, we will also give our professional advice, according to your needs to provide some good advice on your booth, so that the booth will be the focus of competitor to attract more attention.